For over 30 years, we have been transporting various types of construction machinery. Our activities also include the transport of building materials. We provide our services throughout Poland and the European Union, including France and Spain. We will gladly provide you with any necessary information you may need concerning our offer.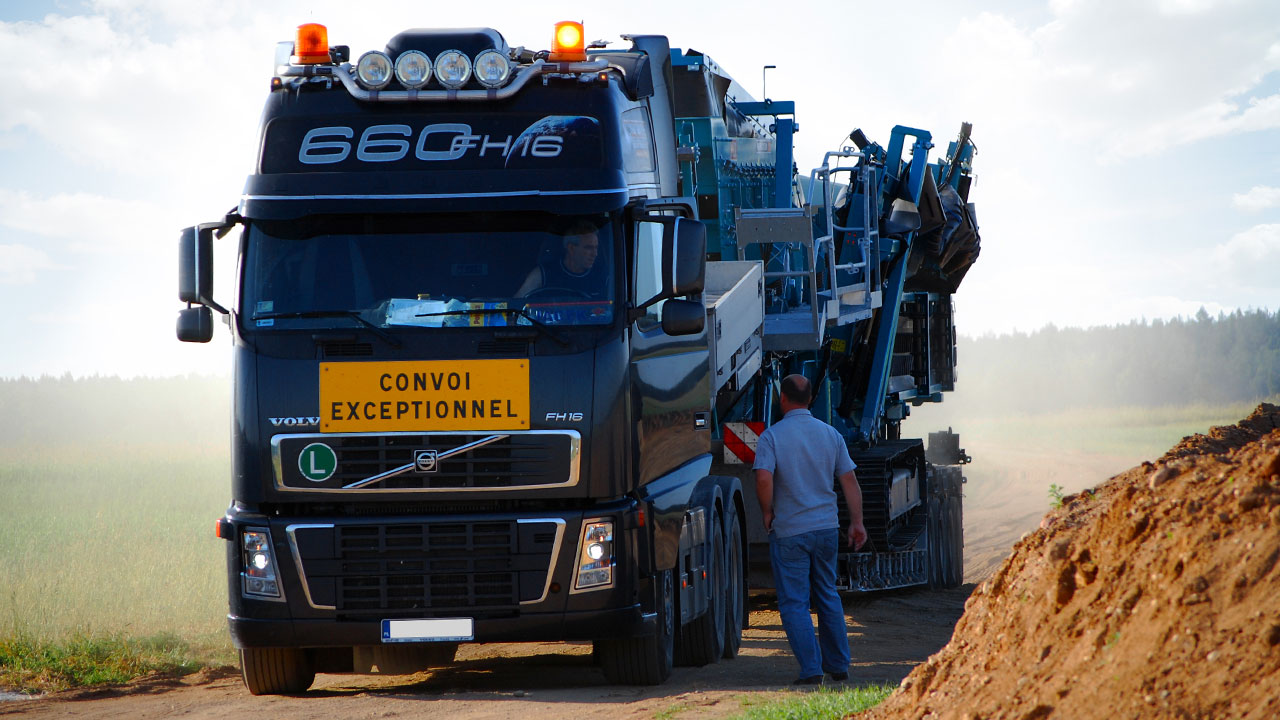 Transporting machinery and equipment, such as construction equipment is not the easiest task, and this is due to their specificity, weight and dimensions. This plays a particularly important role in the case of large investments, such as road and highway construction, which requires work to be carried out in several different places at the same time. In such situations, the key issue is to deliver the equipment on time within a specified period.
If you care about professionalism and experience, we encourage you to use the services of our company – we have been transporting machinery for over 30 years. Our qualified employees know perfectly well how to professionally prepare equipment for transport and transport it completely safely to a fixed place. We treat each service fully individually and carefully plan every detail, down to the smallest thing. You can be certain that the machine will be transported in the right way and meet all necessary standards.
To receive additional information about the service – please contact our company!