Oversized transport is a service involving the transport of loads the size and weight of which exceed legally permitted standards for traveling on national or international roads. This transport service includes, among other things:
elements of industrial constructions,
bridge spans,
electric transformers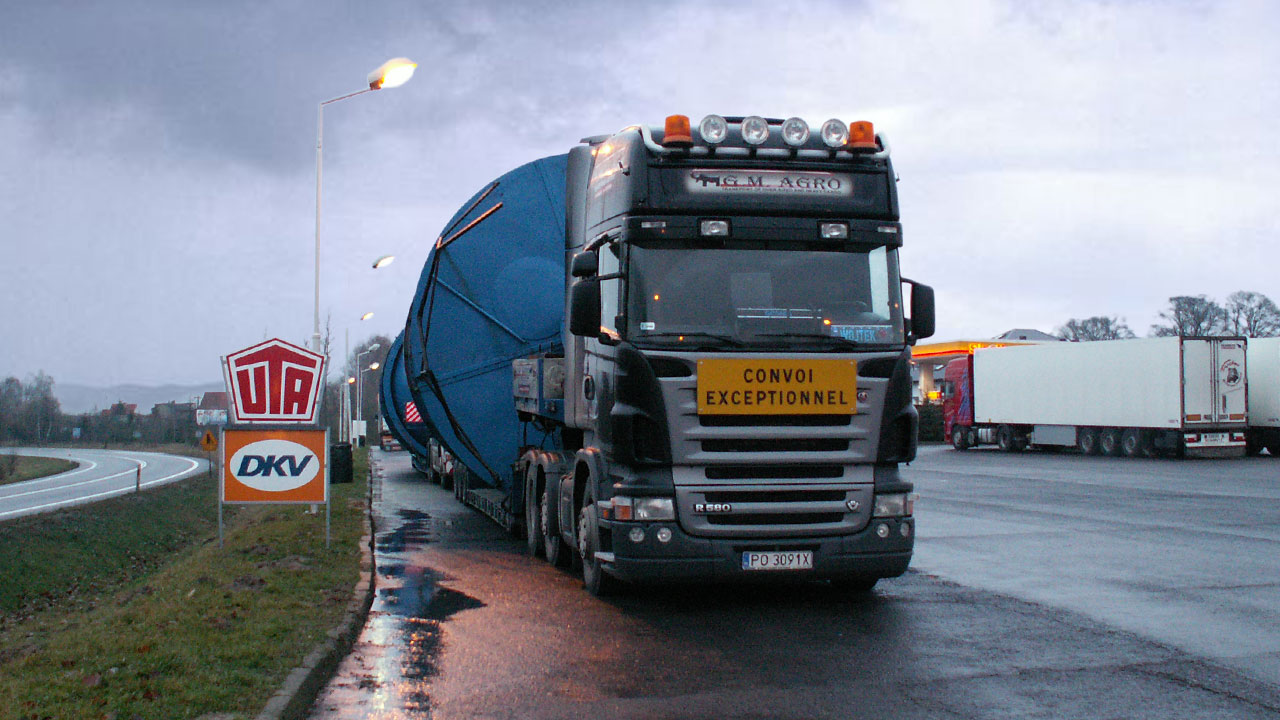 Legal provisions specify that oversized transport can be referred to when the entire set of cargo vehicles has:
length exceeding 16.5 meters,
width of 2.5 meters and above,
height greater than 4 meters,
weight over 42 tons.
The transport of oversized cargo requires a comprehensive approach. The important issues include:
choosing the right vehicle,
detailed route planning,
organization of cargo and unloading,
taking care of possible adaptation of road infrastructure during the journey,
guaranteeing adequate insurance and permits.
The amendment to the Road Traffic Act of 2011 regulates in detail the conditions of oversized transport. Since its introduction, seven different categories of permits are issued for a period of up to 2 years. Permission for oversize transport in Poland is an indispensable document entitling transport of loads of non-standard dimensions on the roads
If you are looking for a reliable company specializing in oversized transport, we encourage you to use the services of our company. As we have over 30 years of experience in the industry – professional, safe and reliable transport holds no secrets for us. We approach each order individually. In order to obtain information on the price of the service and the necessary details – please feel free to contact us.