To meet the needs of our clients, we decided to expand the scope of our activities to include the transport of prefabricated cottages, which are an excellent alternative to classic, wooden or stone recreational properties. Transportation of this type of house is included in the oversized transport category.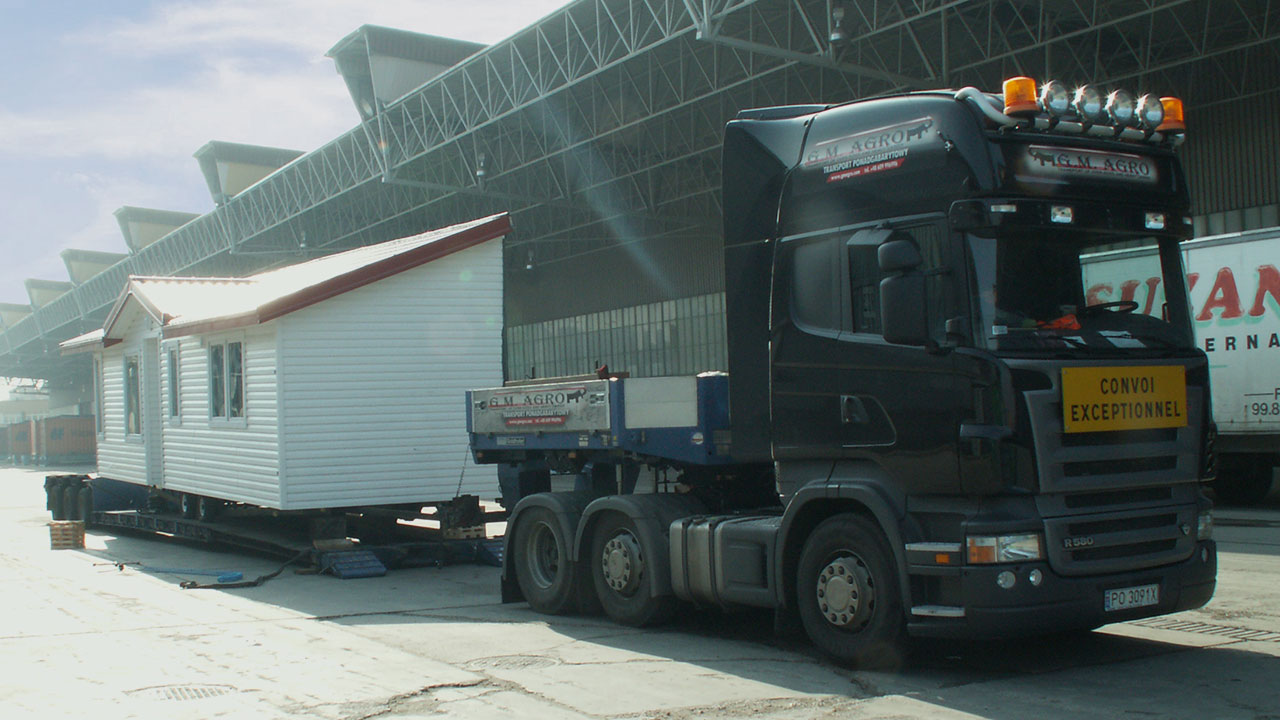 Transport of wooden houses
Moving services for wooden houses are becoming increasingly more popular every year. This is hardly surprising – in many cases moving a house may turn out to be much more profitable than building a new structure.
We have the equipment necessary to move a wooden house in its entirety, and thanks to the many years of experience of our employees, you can be sure that this service will be carried out fully professionally.
If you want to get detailed information about this service – please contact our company!