One of the services provided by our company is transport of oversized tanks.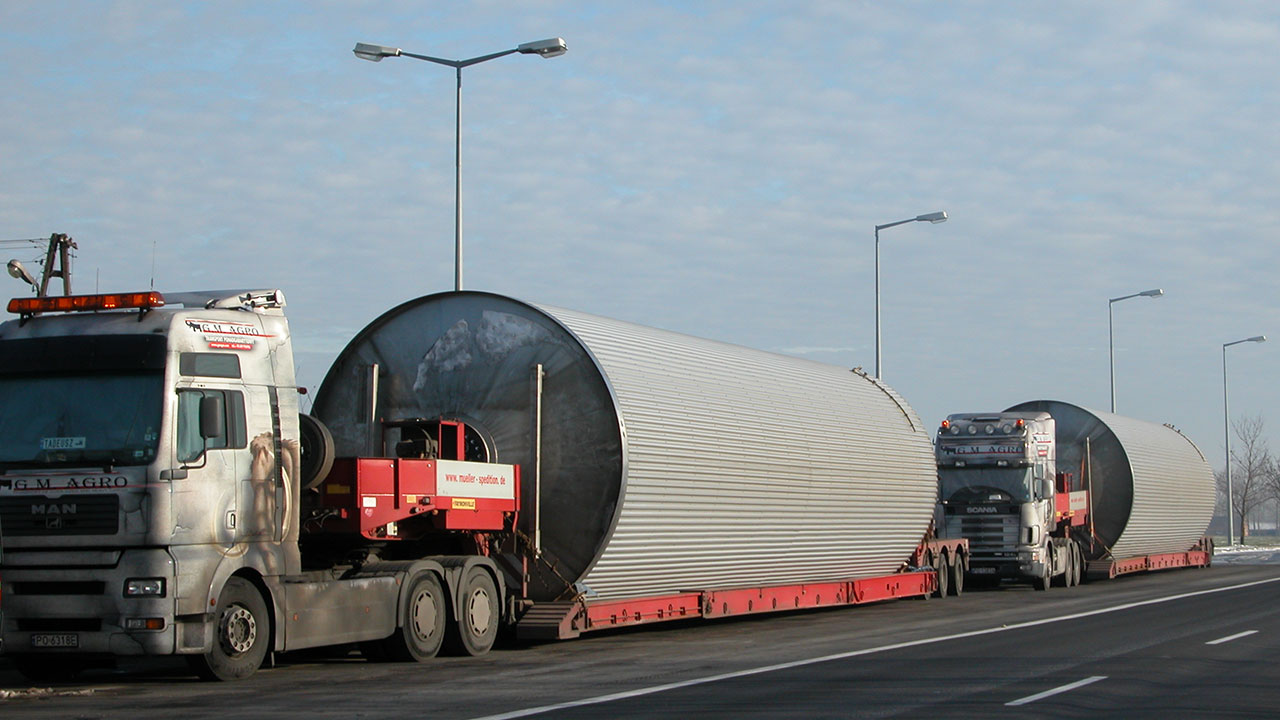 We are able to safely transport containers for:
We operate both in Poland and abroad. Our experience in the market of over 20 years has given us full experience and knowledge regarding the transport of tanks. Internationally we transport tanks up to 4.20 m in diameter and nationally up to 4.80 m in diameter. For short distances we are able to transport even larger tanks.
If you want to know the price of the service for transport of tanks – please contact us. We approach each order on a fully individual basis.