The scope of our company's activities includes, among others, low-loader transport, which is used to transport oversized goods, with an emphasis on various types of machinery and equipment.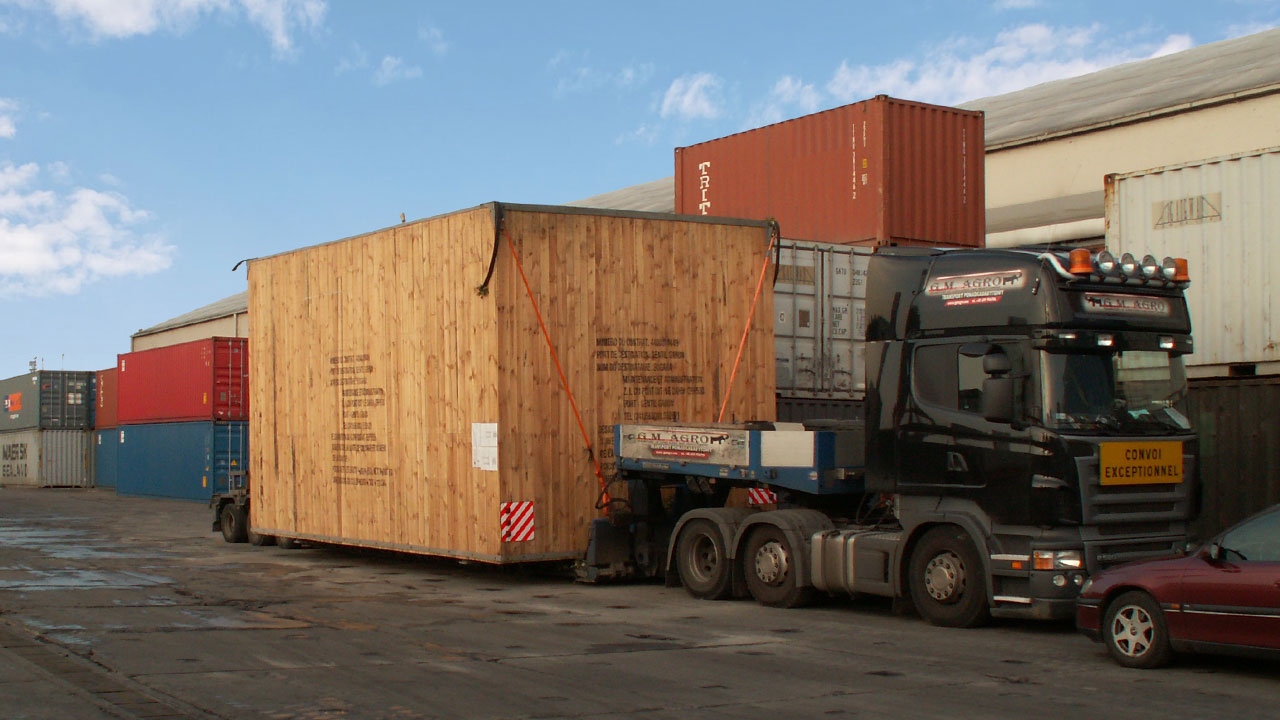 This type of transport requires the use of fully professional, technologically advanced equipment. The challenge here is the loading of transported goods, and this is due to the fact that it requires the involvement of a professional team and equipment such as elevators or cranes.
The trailers used in low-floor transport have a cargo deck specially lowered below the wheels. This type of construction makes loading the transported goods much easier. An additional advantage is the presence of a ramp that eliminates the need to lift heavy equipment.
Safety is a key issue for us. We not only stress efficient loading of the transported goods and appropriate protection against movement during transport – equally important to us is the safety of the individuals handling this type of transport, and thus, in our daily work we use only the highest quality low-loader trailers, the surfaces of which have been covered with appropriate, non-slip materials.
As a number of goods transported by oversized transport are of irregular size, low-loader transport allows you to adjust the length and width of the semi-trailer to the dimensions of the transported load.
We have complete low-loader kits designed to handle a variety of loads – from construction machinery using a recessed load deck and demountable semi-trailer components as well as widened, extended loaders.
We specialize in international low-loader transport. We provide our services in France and Spain and throughout the European Union. We invite you to use our services!