Do you need to transport your yacht or boat by land but don't want to try and manage it yourself? We have the perfect solution! Our company has over 20 years of experience in the transport of large sailing yachts and motorboats.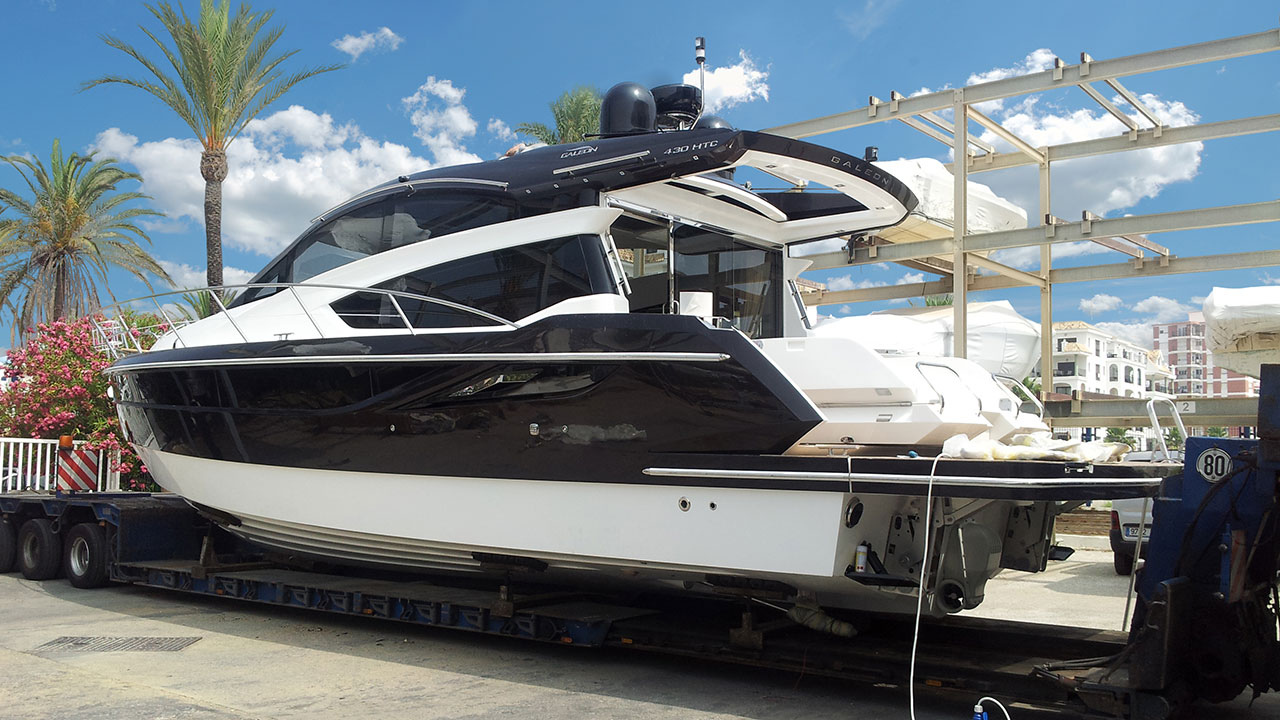 We have specialized semi-trailers with supports, which can also be used in the case of wedge-shaped yachts. We specialize in both domestic and international transport of boats and yachts. Our company's range covers all of Europe. Our qualified drivers regularly travel routes to Spain and France among others countries. In the vast majority of countries we have permanent oversized permits, which allows us to minimize the time of transport.
By deciding to use the services of our company, you can be assured that your boat or yacht will be transported in a completely safe manner using appropriate equipment. Our many years of experience in the industry mean that we have complete knowledge on how to secure, balance, stabilize and safely move these types of vessels. We are able to properly distribute the weight of a boat or yacht, match it to a given trailer and attach it safely and properly.
Our team's many years of experience, commitment and flexibility combined with our wide variety of equipment mean that we are able to guarantee our clients an individual approach to their transport needs and trouble-free, fully secure delivery of goods to their destination.
Our services are used by private individuals as well as domestic and foreign shipyards and dealer networks. We invite you to join our group of regular customers today!
If you have any questions about the services we provide – please feel free to contact us!
Yacht transport – price:
We do not have a single, rigid price list for yacht transport, as when pricing such a service, a number of different factors are taken into account, such as:
dimensions of the given watercraft,
the distance which it is to be transported,
deadline for the service.
We approach each order individually and adapt to the specific needs of each of our clients.
In order to price the needed service, please contact us.